I know the posting was light over the last week or so. The light posting was due to not having a steady internet connection for a week as well as the holiday weekend. Hopefully everyone enjoyed their holiday and I should be able to post more consistently from here on out. Here are a couple quick updates from over the weekend.
Ben Cronin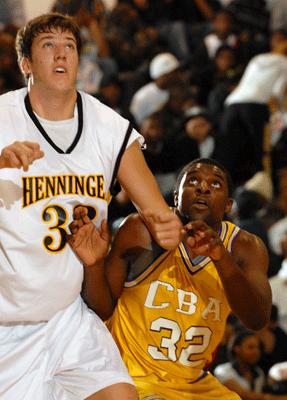 This question has been floating around for a while: how is Ben Cronin doing? Mark Snyder has the answer, he's doing well.
"I should start running and be full go in the next two months," Cronin said in mid-April. "I'll do open gym and I'll be lifting. By captain's practices (this summer) I'll be able to play. There have been no setbacks whatsoever, only steps in the right direction."
It remains to be seen what type of contributor Ben will be on the floor. When he arrived on campus he was already facing hip problems so no one really knows what a healthy Cronin will look like. Realistically I think it's important that people put too much on Ben's shoulders. He is big and that was one of Michigan's main problems last year but he still hasn't proven that he can play at the Big Ten level.
Recruiting
Trey Zeigler continued his strong play on the AAU circuit over the weekend. Rivals continues to love Trey's first step, this week it was described as "sneaky". Despite Zeigler's performance, the reaction from Michigan fans has surrounded this quote:
"I've been around the Pac-10 a lot, and I like the Pac-10," said Zeigler.
Which led to this interpretation by Jerry Meyer:
Zeigler would like to cut down his list of UCLA, Michigan, Michigan State, Arizona, Arizona State, Miami and Oklahoma to three or five schools by the end of the summer. The schools in the Pac-10 are in the best position at the moment.
Before everyone overreacts (it might be too late for that), it's important to look at what is quoted and what is not. There is no doubt that Trey likes the Pac 10 and he will trip out west. That being said, Michigan is also in a very good position. I think it's important not to take too much from any quick blurb from a national report.
Rankings
One of my least favorite topics, but I guess it's worth a mention on May 26th. ESPN rated Evan Smotrycz #47 in their latest top 100. McCallum came in at 20th, Prather 22nd, Zeigler 38th, and Hardaway Jr. at 93. And for comparison's sake, Nate Lubick was ranked 45th.
Rankings are pretty meaningless, and ESPN is probably the worst of the three national sites at rankings players, but it is pretty clear that Beilein is going after talented recruits. Anyone saying anything different is simply crazy. It's also important to point out that this isn't what his recruiting board looked like at West Virginia.
Roy Marble Jr.
Another name we haven't heard very much about is Roy Marble Jr. Marble probably isn't near the top of Michigan's list at this point but it's clear that Beilein is casting a wide net.
The Family stunned the New York Gauchos in a morning game by one point, and Roy Marble Jr. deserves a lot of the credit for the victory. Marble is a tough 6-foot-5 wing player, and his ability to score inside and out proved to be too much for the Gauchos. While Marble doesn't blow you away with his athleticism, he is plenty athletic and knows how to play the game. He scored well over 20 points in the upset victory.

Roy Marble has an offer from Buffalo, and interest from Michigan, Dayton, Oregon, Indiana, Western Michigan, Iowa, and Providence.