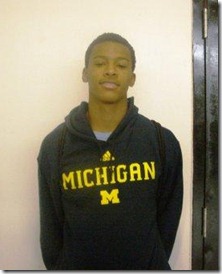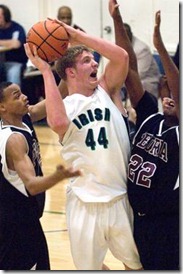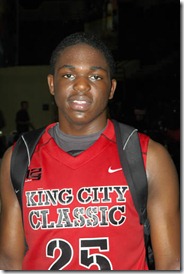 With several important recruiting events on today's docket, we decided to start a recruiting open thread. The schedule:
1:00 p.m.: Carlton Brundidge and Southfield face Kalamazoo Central in Michigan state semifinals. (Streaming video here)
4:30 p.m.: Max Bielfeldt announces college decision between Michigan and Illinois. We're cautiously optimistic here. There's plenty U-M optimism but the x-factor is still Bielfeldt's strong family connections to the University of Illinois.
8:30 p.m.: Trey Burke and Northland face Trey Lewis (PSU) and Garfield Heights in Ohio state semifinals.